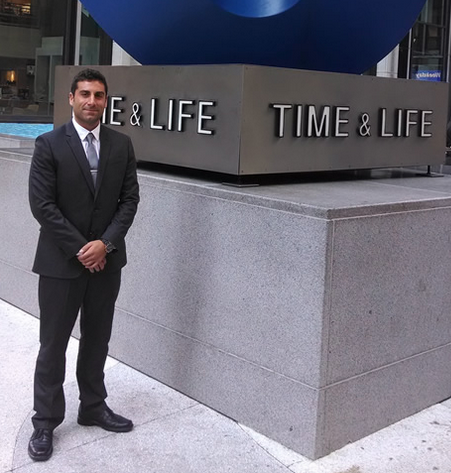 Fort Lauderdale, FL — Things are gearing up for the 2015 edition of THE Domain Conference – South Florida's premier 4-day domain investment networking and educational event – slated to take place in Fort Lauderdale, Florida from Saturday, September 26 through Tuesday, September 29, 2015.
Successor to the prestigious T.R.A.F.F.I.C. event series, THE Domain Conference will be held at Fort Lauderdale's famous Hyatt Recency Pier 66 hotel.
Ambition Insight Founder and CEO Brett Napoli will be speaking and presenting on a variety of topics including web consulting, WordPress website design and development, website critiques, online business consulting, design and user experience, search engine optimization, social media, and online marketing.
We are also happy to announce that Mr. Napoli has been nominated for THE Domain Conference's Developer of the Year Award.
Napoli has made his mark as a WordPress expert, seasoned developer, and manager of premium websites, online publications, digital media, and Internet assets.
Since 2009, his online publications have served over 350 million ad impressions and consistently reach hundreds of thousands of unique monthly visitors. Mr. Napoli is honored to be nominated for Developer of the Year and is grateful to be so intimately involved with THE Domain Conference for this year's event.
Votes for Developer of the Year can be submitted via email to [email protected]. The deadline for submission is Thursday, August 27 at 5 p.m. PDT.
The full list of nominees can be viewed below: