Finding a great South Florida WordPress Website Designer, WordPress Consultant, Web Consultant or web designer can be a difficult and frustrating task; especially in Broward County. A great Web Consultant needs to be trustworthy, reliable, consistent, knowledgeable and creative. We pride ourselves on the highest quality customer experience and our clients notice. Our experience and work speaks for itself, but in this case we'll let our satisfied clientele do the talking.
We've become a locally recognized resource in Fort Lauderdale for cutting edge WordPress Website Design, reliable WordPress Website Management, expert Search Engine Optimization and more. Many of our clients are located in South Florida and we are a premier resource for Miami WordPress Training, South Florida WordPress Training, Fort Lauderdale WordPress Training and web consulting services. Though we're located in Ft. Lauderdale, we develop, manage and teach about WordPress websites around the world.
---
Reviews of our WordPress Development, Consulting and Design Services
Brett took our website to a level I never imagined, teaching me concepts along the way so that I can continue to maintain the site. Brett is VERY easy to work with, very attentive to detail, and brings artistic skills that many web designers lack. I highly recommend Ambition Insight!
— Deanne Weatherly, Children's Advocacy Centers of Virginia — Bristol, Virginia
We can't say enough about the great work Ambition Insight has done for our company KCARLTON. Our old website was bland, outdated, and didn't provide us a snapshot of our company at the time. Brett made sure he understood every aspect of what we were looking for before our new website had even begun. It was wonderful having another owner of a company truly care about what a website can bring back. Brett taught us how to build a website that is a reflection of who we are and what we do. Even more he helped us use our new website as a tool to bring in business and sell for us rather than just another advertisement online. This was all for a very decent price for the outstanding service he provided. The entire experience with ambition insight was transparent from beginning to end. The added service of marketing the website and understanding competitors was a great touch as well. This company has been one of the best decisions our company has made for our further growth. We hope to work with Ambition Insight on any further design projects the future brings. I would highly recommend to anyone who wants a website that truly reflects themselves and can help a company truly grow. Our new clients that have learned about us from our new website and marketing have proven the success!
— Nick Roe, KCarlton International — Fort Lauderdale, Florida
Brett created our updated website a couple of years ago and has been maintaining it for us since then. He has made it one less thing that we need to worry about so we can focus on servicing our customers. Brett asked all the right questions during the creative process to be sure our goals were accomplished. He applied intuitive thinking regarding our target clientele and how to reach them. Many people have commented on how beautiful, comprehensive and easy to navigate the website is!
— Diane Sheppard, Clearview Inc. — Bridgeport, Connecticut
As a new business owner I was looking for someone to help build my website and make it more professional looking and help drive more traffic to it. My fiancé recommended Ambition Insight and I felt comfortable working with Brett because of the referral. I was impressed with the level of professionalism and attention to detail that he provided me. I appreciated the way he conveyed my thoughts and ideas into the website. When I asked for things to be switched and changed last minute he had no problem working with me to get them done. This made me so happy. I recommend Brett if you are looking for the one to help take your website and business to the next level. I will be working with him again in the future to continue to advance my site.
— Tiffany Rose, Green Sun Organic Tans — Oxford, Connecticut
Brett did an awesome job of revamping my website. I didn't know how bad mine was until he showed me everything that was wrong with it and thoroughly explained how it was done and why it was done.
— Ryan Whitehouse, King of the Kastle — Memphis, Tennessee

Brett did an excellent job helping me create my website and went above and beyond what I expected and stayed within my budget. Highly recommend him!
— Beth Brady, Sirenian International — Pompano Beach, Florida
Really happy with my new company website. Found this company on Yelp! and was surprised at Brett's attention to detail, quick responses, willingness to help with content and reasonable pricing. Great design, really helpful guidance through the process and he built the website really fast. I've already recommended Ambition Insight to my friends and family and will be doing more online marketing with Brett in the future.
— Asiel Cabrera, Prime Time Cooling — Pompano Beach, Florida
Brett designed my website DelRaydiance.com, he was excellent! Not only did he come up with the design and format but he customized it to fit my business. He was extremely helpful and patient throughout the entire process. He also helped me create a logo and set up SEO to drive visitors to my page. He also worked with my budget. On top of all of that he has been there to continually update my page when needed, he hasn't disappeared like other web designers have in the past. I 100% recommend him and his team!
— Domenique Massari, DelRaydiance.com — Boca Raton, Florida
These guys do amazing work and pay attention to the details. I've worked w Brett for years and I can tell you he's one of the best out there.
— Andrew Powers, Pagelines.com — San Francisco, CA
Thank you so much Brett! I so appreciate your help today. I'll certainly stay in touch and work with you again in the future. Thank you for working hard on my project, staying positive, and for the gift of your knowledge/talent. The website looks great!
— Amy Wright Glenn, Birth Breath and Death — Fort Lauderdale, Florida
Having our website professionally designed and built by Brett Napoli at Ambition Insight has not only helped drive in a more steady flow of business, but has also helped rank us within the top 3 search results in our industry on Google.  With Brett's focus on intelligent web design, organic SEO, and precise usability, our site went from average to professional in under a week. Build your business smarter with Ambition Insight and the sky is the limit.
— Corey Goodman & Najeeb Reyes, Riptide CrossFit — Fort Lauderdale, Florida
I've used Brett at Ambition Insight for my website development/ SEO over the past year. My goal was to generate consistent leads from my website. Brett has definitely done that. I am now starting to see a more consistent stream of leads generated from his work.
— James Sposa, Sport Court South Florida — Fort Lauderdale, Florida
Ambition Insight is THE go to resource for WordPress training. Not only did we receive excellent training, but the added benefit of live updates and SEO consultation was second to none! Thank you so much for your time, it was truly beneficial.
— Candice Gius, Safety Council of Palm Beach County — Riviera Beach, Florida
Brett has just finished our website. He led the way but let us work side-by-side with him to create exactly what we wanted. His knowledge of WordPress is exceptional. He is also very personable and was easy to communicate with and explained his processes in an easy to understand way. I would highly recommend him as a WordPress developer, trainer and troubleshooter.
— Leigh Lightbourn Termath, BahamaBuyandSell.com — Freeport, Bahamas
We connected with Brett at Ambition Insight in the summer of 2011 and since then he has produced three amazing websites for our companies. Brett has an extraordinary talent to design a powerful online presence that resonates exactly with a company's vision. Brett has successfully designed our three company websites; PlantPoweredLiving.com, KristaRichards.com and StoneTrain.com. The success and positive feedback we continue to receive is tremendous. We are filled with infinite amounts of gratitude to be connected with Brett. WooHoo!
— Dave The Organism & Krista Richards, Plant Powered Living — San Diego, California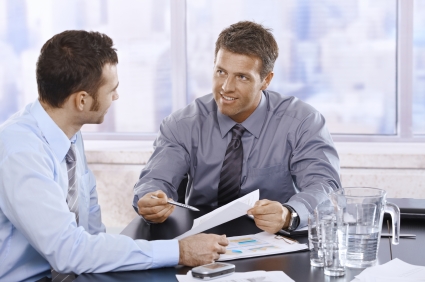 I have been working with Brett on a regular basis helping me develop websites for clients. He has been able to produce websites for our clients at a reasonable rate which I appreciate. His real benefit to Target Networking and Media is his dedication to getting the project completed on time and making our clients happy. I highly recommend Brett for websites and social media training. Top qualities: Great Results, Personable, Expert
— Jamie Stanford, Target Networking and Media — West Palm Beach, Florida
Brett became an extension of our company Rapid Player Motion after the first training session. We started off just needing training but that quickly changed when we needed more guidance, recommendations and creativity. Brett took the time to learn about our company, products and services and was able to make suggestions and implement on the spot. Our management team was very pleased with the rapid progress over the past several weeks. We plan on using Brett for our social networking sites and future campaigns.
— Burt Weller, Rapid Player Motion — Marietta, Georgia
Brett, thank you very much! You offered outstanding training, not only through your Website School, but also as a consultant. You were very knowledgeable, offered excellent tips, you were proactive and you are definitely passionate about what you do. My only regret is that I didn't find your training sooner 🙂
— Susan S. — Fort Lauderdale, Florida
WOW! Brett and his team are as good as it gets! I came to them with A LOT of work to be done with creating a website "from scratch". They closely analyzed, researched and restructured my business plan before designing my website. They created an extremely beautiful and effective website which is perfectly set-up for productive SEO and everything else that makes up a professional site. My website constantly gets compliments, web traffic and attention! I still have the support of Ambition Insight which is the best part of all…As I grow, they grow my site. It's a win-win!
— LJ, — Fort Lauderdale, Florida
Just want all those who are looking for a young, bright and creative website designer, Brett is your man. He just helped me create my website for my business Tiesation and got me on the Etsy store and Facebook. What a fantastic job he has done. Thank you Brett, Shelley Gardner your newest fan!
— Shelley Gardner, Tiesation  — Fort Lauderdale, Florida
I hired Brett and Ambition Insight to replace our existing website and design a new state of art website with features that will give our website a professional look and make it viewable on smartphones and tablets. He was creating the site step by step and we would able to see the development of the site every day online. This was very helpful for us to point out things that need it to be added or modified and apply changes according to suggestions from our employees. When Brett delivered the website to us for final review there was almost nothing to revise on it. It was exactly designed the way as it was promised. We are very happy with the professional work and customer service that we have received from Brett and his team.
We would recommend Brett to everyone who needs an impressive looking professional website and anything regarding website development. Ambition Insight! That's the way to go.
— Tivadar Bodorlo, Global Enterprise Disaster Restoration — Pompano Beach, Florida
One of the most important things when it comes to working with someone is trust. I consider Brett Napoli and Ambition Insight as my go-to trusted source for training, expertise and consultation. My experiences with Brett include WordPress web development for clients, social media strategizing for an array of different industries as well as understanding and applying white-hat SEO practices. Brett shows a genuine concern and hope for his clients to not just become successful, but to sustain that success and improve upon it. His passion convinces you he loves what he does. And that is the best kind of partner, advisor and consultant you want. You want this guy in your corner.
— Kyle Plesa, The Social Group  — Fort Lauderdale, Florida
What differentiates companies the most is their team and how they deliver their products and services. Is it a superior Team of Excellence? At Ambition Insight the answer is a big, YES! We are always made to feel at-ease. Our questions are answered promptly, issues are resolved with integrity and skill, and every interaction is handled with a genuine "the customer is number one" approach. We are truly raving fans of Ambition Insight and of their Team of Excellence! They for sure designed a really good looking and quite professional Web Page for our Foundation for sure adding value to our Mission.
— Sam D., Paws Pet Foundation, Inc. — Fort Lauderdale, Florida
We hired Brett at my previous company and he did more for our web presence in a matter of days than our other web company did for us in months. His methods are clear and simple, he's extremely knowledgeable and his work is simply outstanding. I've recommended him to several others and they have all had the same great experience with Brett. In addition to hiring him to help us build our web presence, I also attended one of his WordPress workshops. There were about 15 of us there and all of us agreed that we walked out at the end of the day knowing much more about how powerful WordPress can be (and how it isn't that tough to use). Whether you need to improve your web presence or get trained so you can do it yourself, I'd highly recommend working with Brett and the Ambition Insight Team.
— David L., Hometown Values Card — Plantation, Florida
If you want to learn anything about websites, from content, to design, to how to drive traffic to your site, or just to meet other like-minded folks, this is the group to join. This was an awesome first meeting. I strongly recommend this group to anyone who has any questions about Websites from the entry level beginner to the very experienced. Brett really knows his stuff, doesn't talk down to you, and takes the approach of me.
— Susan, Meetup Group Member — Davie, Florida
I hired Brett to help me design several personal websites and I couldn't be happier with the results. Ambition Insight is a solid company and Brett is a true professional with a strong passion and drive for what he does. He is responsive, knowledgeable and diligently works to meet his client's needs. He actively listens to what his client's want and discusses various options, choices and approaches with them in order to create the web presence his client envisions. He provides on-going support and never hesitates to answer questions. More than just a web designer, Brett is an instructor and a mentor, running WordPress training workshops to educate people on using WordPress. I highly recommend Brett and Ambition Insight to both design and host any website and wouldn't consider using anyone else.
— Susan M., Pink Ribbon Sisterhood — Fort Lauderdale, Florida
I've generated $25K in signed contracts and I'm currently bidding on a $475,000 build solely from Ambition Insight online marketing. Brett gets it in, he's an asset to any business.
— Sean Keegan, Keegan Brothers Painting — Middlebury, Connecticut
Over the last month in which you optimized my site, I have seen great results. Your services have ranked my page number 1 in multiple keyword searches. I can't wait to see what next month will bring! Keep up the good work!!! Definitely starting to see more leads coming through via the web.
— James Sposa, Sport Court South Florida — Fort Lauderdale, Florida
Brett is a WordPress expert. He actually runs his own sites in WP so his tips are practical from his own experiences. I love that he teaches you as he sets up your site, so you understand how to do it and its set up correctly the first time. Once you know what you want, it only takes a few of hours to learn and do! I haven't found a better WP info source than Brett and I can't say enough good things about him & working with him. Totally worth it!
— Jamie Maloney, S.M.A.R.T. Online Marketing — Fort Lauderdale, Florida
The website you put together was awesome, people comment on it all the time and I really appreciate you always being so available to help with updates and related issues, always a pleasure working with you.
— Julio & Maria Duque, Julio's Wood Fired Pizza & Grill — Southbury, Connecticut
Great class…. Cant wait to take the next course. Wish all my professors were this good.
— Gary Brook, attended WordPress Training Seminar for Intermediate Users — Davie, Florida
Brett did a great job. The training was very informative.
— Ron Rubens, attended WordPress Training Seminar for Intermediate Users — Davie, Florida
This class was both a great overview as well as extremely comprehensive. As a lay(wo)man in this field, I feel confident to be able to now build a decent website for myself. Thank you so much, Brett!
— Lisa Lothian, attended WordPress 101 Full Day Training Seminar — Pompano Beach, Florida
Loads of information. Brett is very knowledgeable, he openly and very generously shares his expertise.
— Karen Smith, attended WordPress 101 Training Seminar — Pompano Beach, Florida
Brett is a savvy social marketer with a good sense of what works in the online presence, as well as extremely driven to provide results and success for himself and his clients.
— David Fenton, The Art of David Fenton — San Francisco, California
It was a great meetup, I left feeling informed and excited to use WordPress . Brett explains things really well.
— Constantine "Tino" Ioannidis, attended WordPress 101 Full Day Training Seminar — Pompano Beach, Florida
I've worked with Brett at Ambition Insight on several different occasions over the years for web site consultation and design. His work has always exceeded my expectations and it has been refreshing to have a company that I can count on for professional, quality driven results. I'd recommend Ambition Insight to anyone.
— Jonas Friedman, Original Music by Jonas Friedman — Southbury, Connecticut
Brett is one of the utmost professional web entrepreneurs that I have had the pleasure to work with. His attention to detail and understanding the needs of the project were always impeccable. He has always met timelines and has exceeded expectations on requested tasks.  I recommend Brett to the highest degree and consider him to be an asset to anyone's web needs.
— Craig Sandor, QScend Technologies, Inc — Waterbury, Connecticut
Brett is a true artist and will provide a unique and professional look for your business. Top notch web developer & designer who prides himself on creativity & results. Brett was a pleasure to work with.
— Gregory Berry, Rotavonni Marketing — Boston, Massachusetts
For years we've been very pleased with our website and web hosting. We most appreciate the attention to detail, quality of customer service, quick turnaround and results. We recommend Ambition Insight in the highest regard.
— Jody P., Brookside Inn Restaurant & Catering — Oxford, Connecticut
Brett is the "real deal" in that he is extremely knowledgeable about WordPress and SEO issues… and equally important, he is able to teach those skills to a lay person such as myself. I look forward to continuing my Word press education with his guidance. Very worthwhile meetup! Group was small … being so small allowed us to cover a lot of ground in a short time.
— Mike, Miami, Florida
Brett has developed several web sites for my firm, Appel Financial Group. We are a full service Financial Service Firm. The sites he developed have produced remarkable results of us. I would highly recommend Brett. Top qualities: Great Results, Expert, Good Value
— Saul Appel, Appel Financial Group — Boca Raton, Florida
Brett helped me setup my site in minutes! Was very impressed with his work.
— Michael LeBeau
---
Reviews of Public Speaking, Seminars & Webinars
This was the best webinar or seminar I've attended. Excellent moderating by Steve and excellent information (succinct, clearly delivered and USABLE) by Brett. FYI, my most valuable takeaways were: "Don't tell them about what you have but what they get; trust, passion and heart are KEY" (I have them all!); speak to their main points. And the logo color tips. And how to solicit testimonials. And, and, and. I loved the one-hour timing. I think it forces any speaker to be more prepared and succinct. And you even had time to answer great questions. (Thank you for the ones you chose.) I help people change their accents and I have a logo and a name, but have been stuck and unsure for several months. Truly TODAY I was going to hire someone to do my website! I'm so very, very HAPPY to have joined this webinar, as it helped me focus on knowing what to do on my website. This webinar was invaluable. I really feel I can run with this now. THANK YOU THANK YOU THANK YOU, Brett (and SCORE)!!!
— Kathy Ewing
Fabulous. Brett Napoli spoke very plainly and clearly. I was able to take away several things to make starting my new venture better. Thank you.
— Elizabeth Freeman
Great presentation! One of my favorite takeaways: Market/speak to the customer where their attention is – which in these times – is on a mobile device…
— Amelia Paul
His points were succinct and useful. I appreciated the short duration of the talk but the VALUE presented. So he practices what he preaches, which was helpful to see.
— Lori Panu
I appreciate the up to date content. So many workshops I have attended regarding anything related to media or marketing contain information that is outdated.
— Dana Hugle
Mr. Napoli made a great presentation. I came away with many pearls of wisdom that I hope to use in my online business.
— Mark Trimarchi
Super relevant, terrific pace; chock full of information.
— Heidi Lauckhardt-Rhoades
I am one of the participants of the webinar that had occurred yesterday. I very well enjoyed it, it was so intriguing and inspiring. It was really great to learn from you, because you're extremely passionate and professional with business. So, I very well appreciate you giving the time to share your knowledge.
— Travis Sharpe
I listened to your webinar, "3 Essential Steps to Building a Powerhouse Online Brand." Wow, great advice, and well presented. Thank you for working with SCORE and providing your sage and needed professional advice.
— Lori MacKenzie
Thanks for the fantastic presentation on Building an Online Brand today.  Very insightful and energetic as I navigate the doldrums of starting my business.
— Ricardo Gonzalez
The material covered was exactly what I as a beginner business owner requires. I especially appreciated the message to reduce the friction from for the customer so your brand is recognized and remembered. Thanks to all!
— Jacqueline Seguin
Thank you very much. The presentation was very informative. We have been in business for 6 years, and this information bolsters our confidence in our branding.
— Hazel Stewart
The presenter was awesome. Not only did he provide direction and ideas for online brand building; I find they are ideas I can use in the marketing and development of my traditional marketing efforts as well.
— Chris Contos

The presenter was excellent in communicating information quickly and concisely. He is one of the better that I have seen at SCORE's webinars.
— Darin Montgomery

The speaker was very knowledgeable, provided examples that helped clarify each point, and he projected a good sense of energy. I would definitely recommend this webinar to others.
— Angela McGhee
Absolutely great information! I have a B.A. in Advertising from 1981, so hearing how concepts I learned years ago play into the current digital landscape is extremely helpful for me.
— Sherrie Rainey
An excellent to-the-point presentation.
— Scott McKee
Bret did an amazing job! He was very clear and concise.
— Sharon Doe
Brett Napoli was an excellent presenter. Fast paced. Lots of energy.
— Eric Lazenby
Exceptional and very informative! I have been in Business for 45 years and, needles to say, I am in no way shape or form a Computer Geek or otherwise!!
— Dante Louis Grassi
Brett Napoli's presentation was clear and concise with tips that can be implemented immediately.
— Robbin Turner
Excellent seminar with practical advice. Worth the time.
— Carol McGuirk
I strongly recommend attending this WordPress Group. It is awesome, the people and the trainer / Instructor Brett makes a fun group.
— John T.,  attended WordPress Training 101 Full Day Seminar
The training was great. Brett was excellent when it came to answering questions, explaining details in full, showing examples, and providing great resources as well as advice. I learned a lot.
— Dana, attended WordPress Training 101 Full Day Seminar
This was a great Seminar. I would recommend it to everybody. I learned a lot that day and I am excited to soon build my first webpage with WordPress. I still have some small questions but that is okay. I will just keep in contact with Brett who did an amazing job.
— Nicole R., attended WordPress Training 101 Full Day Seminar
Very detailed and thorough. Small and Intimate Group that was almost as good as a 1 on 1 training session. Strongly recommend!
— Glenn Siesser, attended WordPress Training 101 Full Day Seminar
Brett knows what he's talking about. I'm very excited about WordPress now!
— Daniel Wasinger, CID Creative
Met expectations, and was happy that Brett was extra willing to help others with their WordPress issues.
— Steve Sicherman
Great idea and the only place I've found to learn WordPress . Brett is very helpful!
— Aviva S.
Very helpful — learned some new ideas, tools.
— Celestino Pena
---
Reviews of thatDROP.com
Brett Napoli is a supreme pro, an extremely hard worker and (most importantly), someone I consider a friend. It's truly a pleasure having an ally in the cut-throat business of music/entertainment as Brett. I look forward to many more years working together!
— Emily Tan, Music Publicist, Emily Tan Media Relations
---
Reviews of Motivational Coaching & Passion Coaching
Thank you so much, this was invaluable to me. I haven't felt this positive about my future in… a very long time. I spent so long just trying to survive that I forgot to dream big and allow myself to actually have hope for the future.
— Chris W.
I spoke with Brett exactly 12 hours ago and I haven't stopped smiling since. His enthusiasm for life is contagious. He's incredibly preceptive and insightful. He gets right down to business from the get go and you will leave an hour long conversation feeling like you got a years worth of energy and inspiration.
— Sara Hawthorne, PlanetarySara