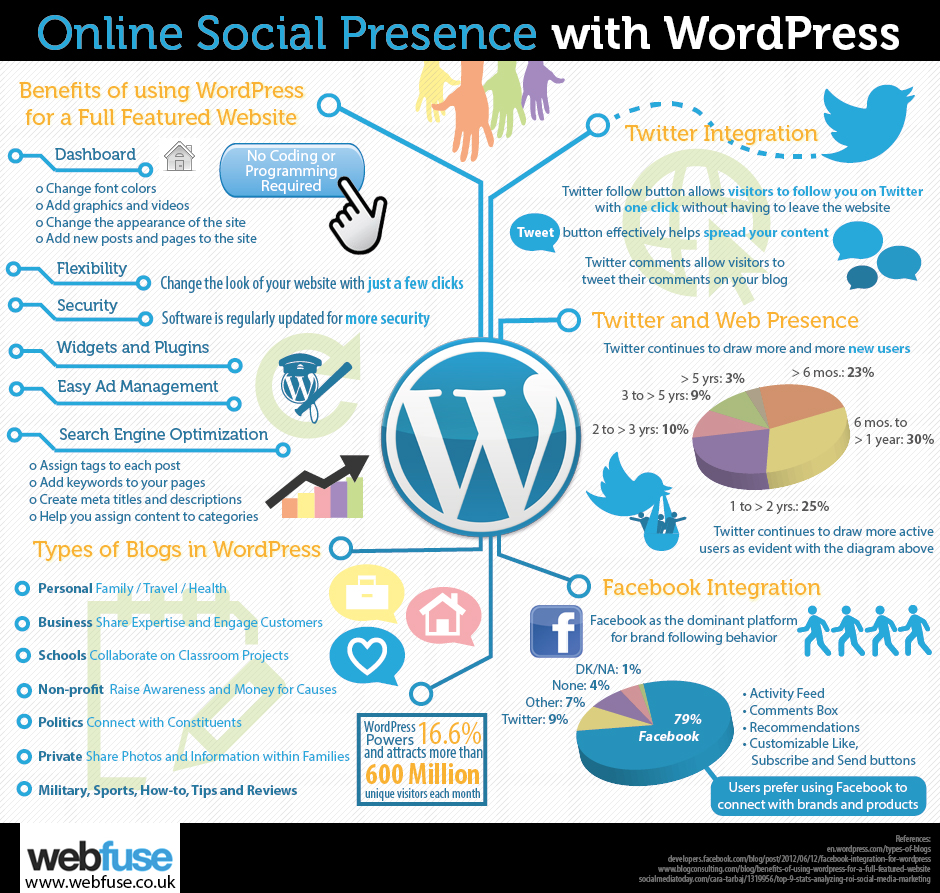 Since it's inception, WordPress has taken over the web with its easy-to-use, powerful, scalable, and SEO optimized platform – allowing millions of businesses to grow and prosper through its use.
Over 48% of Technorati's top 100 blogs and 23% of the world's top 10,000 websites run on the WordPress content management system (CMS) – and those statistics are only continuing to grow.
For many organizations, the biggest benefit of WordPress is its ease of use.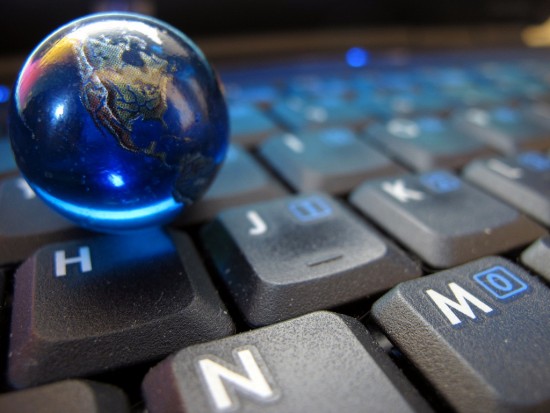 WordPress websites and blogs can be updated and managed without any prior coding or programming experience, allowing for easy customization and real-time updates to your business' website.
WordPress is also powerful. As one of the highest-trafficked websites in the world, WordPress has the infrastructure and capability to handle your websites traffic no matter how large or small.
In fact – Pepsi, NASA, Harvard University, LinkedIN, Forbes, Time Inc., GM, and more all rely on WordPress for their online presence.
Another benefit of WordPress is that it is search engine optimized (SEO), allowing your custom-built website to be indexed and easily found by today's top search engines. Because the WordPress platform's HTML code is simple, Google and other search engines can easily index and categorize WordPress websites – allowing your organization to rank higher than competitors.
Higher search engine ranking leads to increase visibility among consumers, resulting in growth. As organizations optimize their digital presence it paves the way for generating higher sales, revenues, and profits.
So what steps can you take to incorporate WordPress into your digital presence?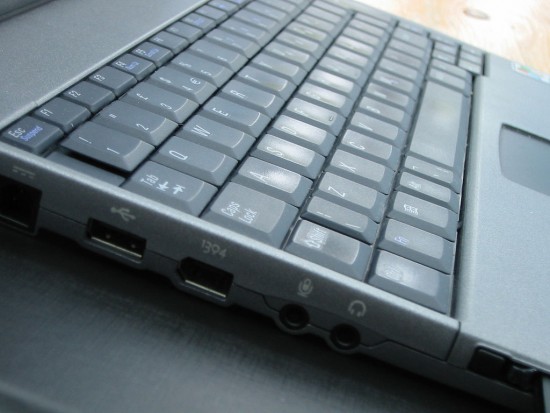 There are two ways bring WordPress into your organization: outsourcing to a WordPress developer or developing WordPress expertise in-house. This is where Ambition Insight can help your organization.
We specialize in WordPress training, WordPress consulting, and custom WordPress web design to serve your company's digital needs.
If your organization would like to develop internal WordPress expertise, we offer both online and in-person WordPress training from our Fort Lauderdale, Florida offices.
If your company or business is looking to outsource custom WordPress web development and website design, we also have a dedicated team of professionals who are ready to create your custom WordPress website today.
By leveraging our WordPress development expertise, we are able to fulfill all of your organization's WordPress needs.
Through our WordPress training we teach your organization and employees the core skills needed to develop an effective online presence. By tying WordPress development training, SEO training, social media training, and more into a cohesive package we give your organization the necessary tools to differentiate your organization from the competition – ultimately resulting in higher profits.
Maximize your business' potential with WordPress training and custom WordPress web design from Ambition Insight today.
Contact us today, and let's take a moment to talk about how Ambition Insight can build your online presence and help you generate revenue.
---
photo credit: the world wide web via photopin (license)
photo credit: Just a Laptop via photopin (license)