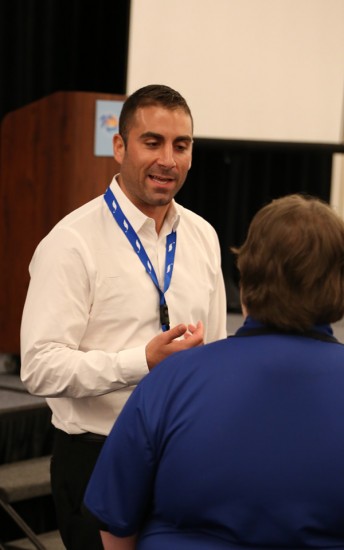 Ambition Insight CEO and Fort Lauderdale WordPress Developer Brett Napoli delivered multiple presentations throughout THE Domain Conference 2015, including this 1-hour discussion on Essential Components of an Engaging Blog or LeadGen WordPress Website.
Industry leaders from around the world were in attendance as Napoli shared his expertise on everything WordPress, Digital Branding, and what it takes to turn a domain name into a revenue-generating business.
The presentation traversed the complex landscape of building a successful online presence, exploring what you need to get started, imperative development resources, and popular growth strategies.
The full presentation is now available online, both in PDF and as video, and can be viewed above.
For more videos from Napoli's contributions on Digital Branding, be sure to connect with us on social media.
For WordPress Development, Consulting, Strategy and other ways we can help you, fill out the form below:
[gravityform id="2″ title="false" description="false" ajax="true"]