Social Media Management Case Study
Social Media Strategy Approach: thatDROP.com
Our approach for thatDROP.com's social media strategy was heavily focused on Facebook with primary supplementation from Twitter and Instagram.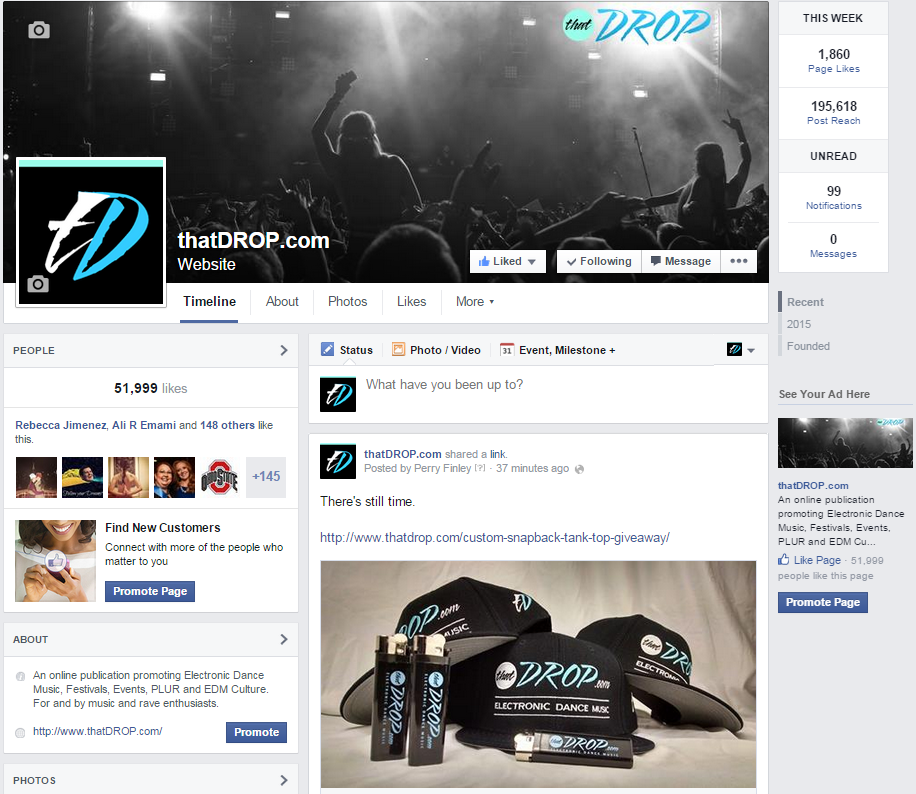 We had extensive experience in the dance music space and were familiar with the types of content that would appeal to the EDM demographic.
To begin, we created and monitored media rich advertisements with targeted keywords, refining the process until our CPC's were lowered to $0.08 per like. Once we determined the best performing advertisements, we invested in growing our audience, further targeting based upon artist likes, consumption patterns, travel behaviors, and other relevant variables.
Enhanced Community, Increased Engagement, Unique Content, Proven Results.
Our comprehensive social media management strategy was tailored around quality, unique content that is published to the website. In addition to providing our audience with relevant information, our social media strategy was supplemented with media rich content including custom graphics, humorous memes, video, sharing relevant pages within the community, and more.
We further engaged our community by partnering with culturally relevant companies for giveaways, asking questions, providing advice, and more.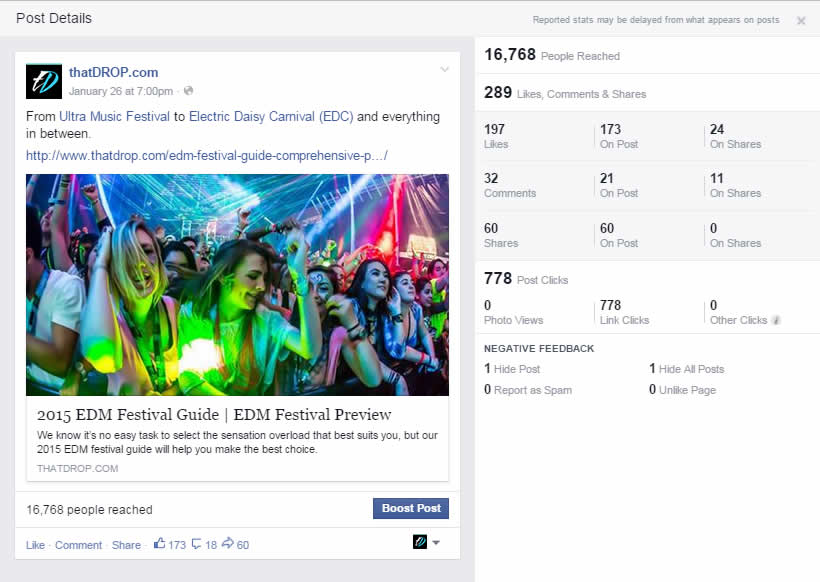 Comprehensive Resource Post:
The purpose of our 2015 EDM festival guide was to create a comprehensive, one-stop resource for music enthusiasts with information regarding location, lineup, travel, and ticket purchase information.
16,768+ people reached
778 post clicks
173 likes
60 shares
18 comments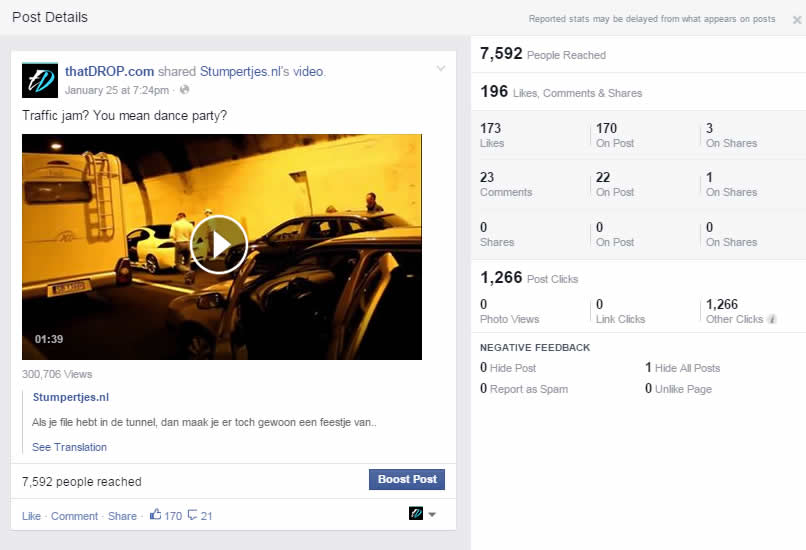 Content Sharing/Entertainment Post:
Sharing content from resources relevant to the community provide followers with various types of media while establishing a relationship between brands.
7,592+ people reached
1,266 post clicks
170 likes
23 comments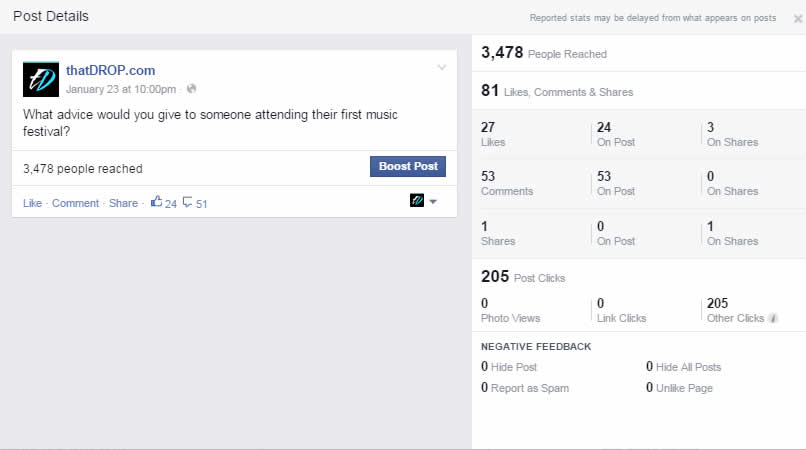 Community Engagement/Question Post:
Engaging the community by asking simple, relevant questions adds a level of humanism to the social media strategy while showing their opinion is valued.
3,478 people reached
205 post clicks
27 likes
53 comments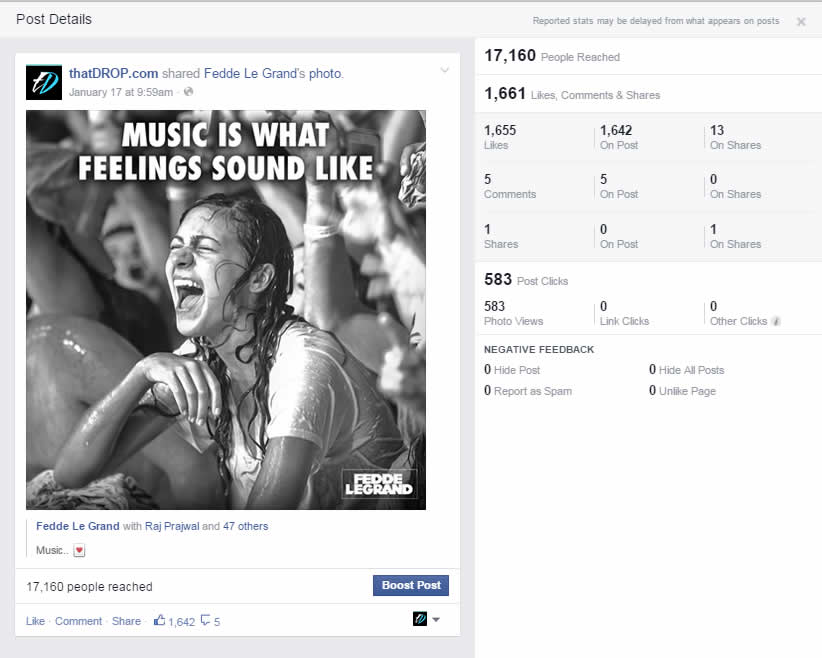 Creative Imagery Post:
Invokes emotional response through tying cultural relevancy to community images.
17,160+ people reached
1,655 likes
583 post clicks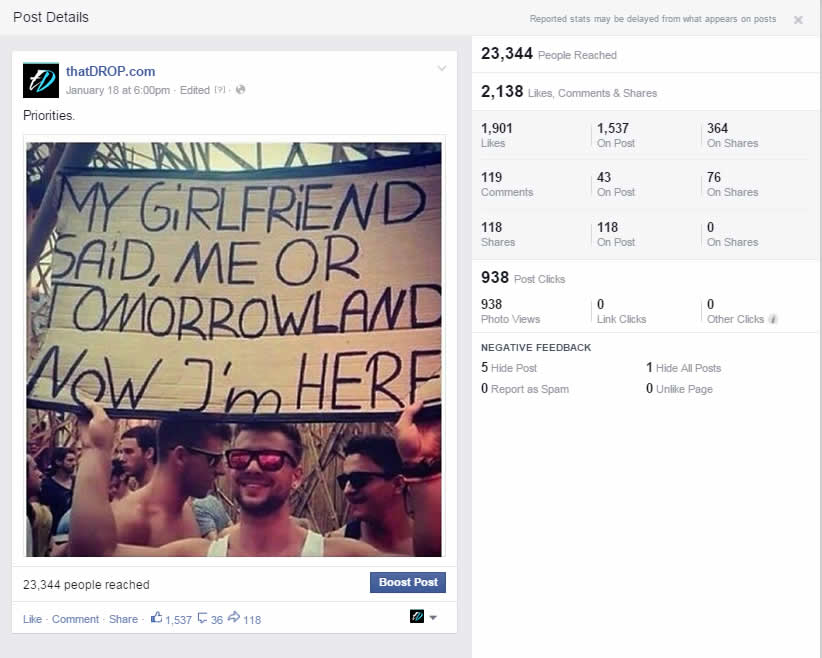 Community Humor Post:
This post illustrates an on-site occurrence in the dance music community. It is designed to capture engagement through relevance and humor.
23,344+ people reached
1,901 likes
119 comments
118 shares
938 post clicks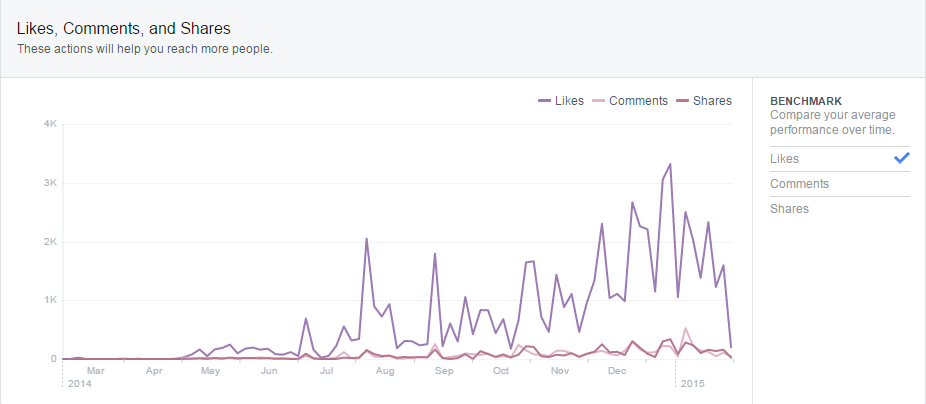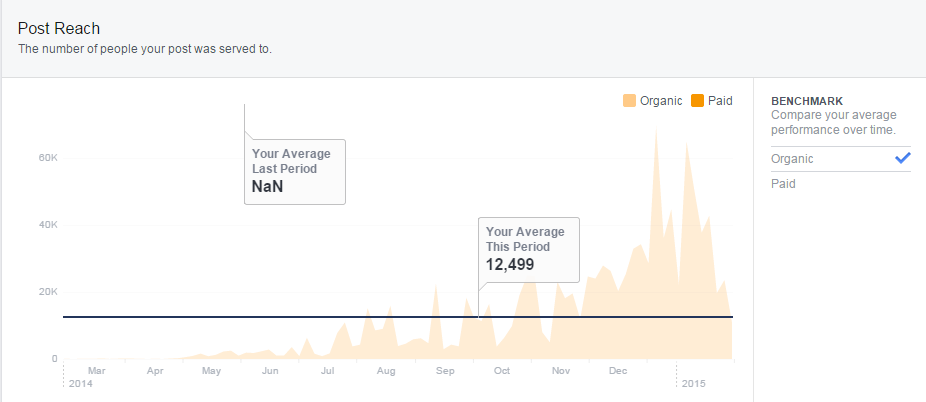 Social Media Case Study Results
The results from our social media campaign with thatDROP.com have been astounding. Website traffic has increased more than 200% while organically growing the social media following from 0 to more than 60,000 collective followers.
By remaining active, monitoring social media trends, and utilizing various forms of rich media, individual post engagement has reached 60,000 people per post, with more than 10,000 users reached through links.
Our social media management strategy has not only increased their social media following, but elevated the business to the next level.
For more information on how our social media management services can elevate your business, contact us today.